"I fell in love with Godzilla when I was a little kid, some 30 years ago. I have always dreamed of making a G suite for the conventions I go to. Thanks to your site, I made it happen!"
— Sue Howard
---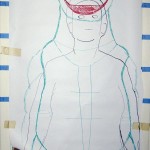 I made a life sized drawings of me inside the costume. This helps designing the head and spikes.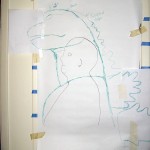 I went basically off the 1968 Godzilla … it reminded me most of my childhood. I had many photos of character in many poses to help.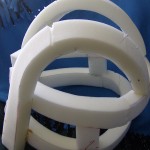 I made a underframe from 3″ foam to give me space for curves and air movement.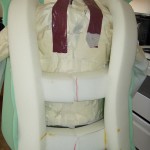 I placed it on a body form, since this project was being done alone.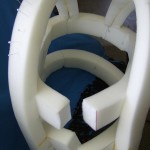 I tried to keep it to the position of muscles on the life sized drawing. The back was cut/velcro for my opening.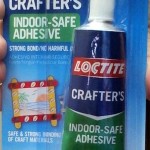 I used this crafter's glue. It was a lot of trial and error before I found one that had a strong foam to foam bond.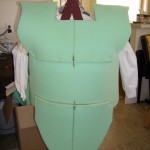 I used 1/2 inch foam to cover the under frame. I had to try many pieces to get the size right. these are my final cut pieces.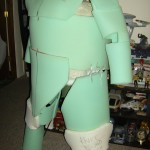 I left 1″ air space in the arms by making a frame with 1′ foam around my own arms. The legs are more like Cowboy Chaps.. with 3″ air spacing for the whole leg. The back of the knee (not shown) is open for ease of movement. I will attach the legs to a pair of pants to fit under torso piece. The bulky knees are 1″ pieces glue to the upper/lower leg pieces. I loved that look from the classic G suites.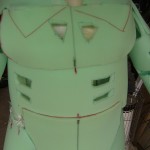 Before I covered it in fabric I placed heat/air vents. I left the back open.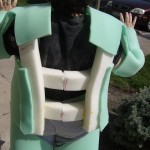 There will be a square box piece that will velcro into this space to cover my opening and carry the bigger Spikes.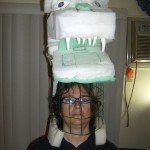 I made the head with the measurements from the life sized drawings. I glues 3- 3″ foam pieces together and then carved the shape out with an electric knife. I placed it on top of a wire cage.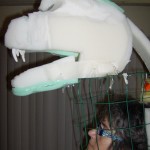 The cage will give me air and easier vision.Plus if they have to get to me quickly they can remove fabric wrapping. Safety is always in my planning.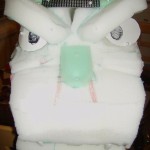 A closer look. The lower jaw is separate… I hope to making it a moving jaw in the future. The black piece on top is plastic canvas, it cover a hole that goes all the way down the head. I placed a small handheld fan (facing down) there.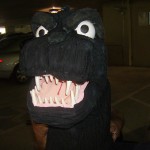 The teeth are made form polimere clay.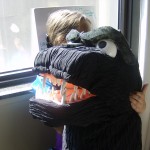 The rest of the inner mouth is painted foam paper and the eyes are round Styrofoam balls.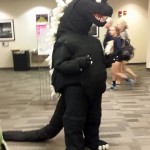 I covered the whole thing in black fabric and hand sewn in some details around nose and mouth.