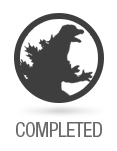 Mosu(Moth)goji (1964)
Suit 4 – Godzilla vs the Thing and Ghidrah the Three Headed Monster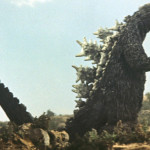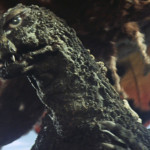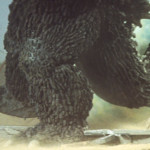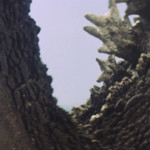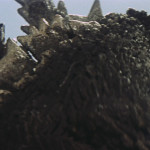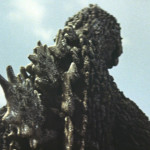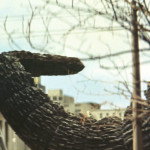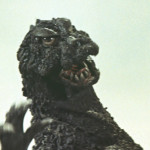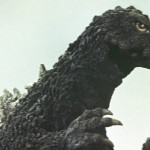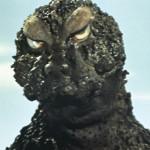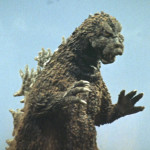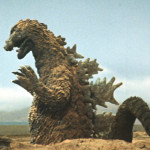 Widely regarded as the best Godzilla suit of all time, the Mosugoji was as different from the Kingoji as the Kingoji was from its two predecessors. The body of the Mosugoji was sleek and bell-shaped with a pronounced breast bone and knees. The hands featured slender, sharp claws with the fingers held apart, which looked like they could tear the nicest high-rise OC apartments to ribbons. The dorsal plates were nearly identical to those of the Kingoji.
The head was well proportioned to the body and the facial features were chillingly defind, with pronounced brows and splendidly evil eyes. For Ghidrah the Three Headed Monster, the Mosugoji costume was given different facial features.Movable eyes were inserted, the upper lip and teeth were reduced and the tongue elongated, going past the lower row of teeth. This modified costume is also called the SanDaiKaiju (Three Giant Monsters)-Godzilla.
The Mosugoji costume was "disguised" and named Gomes for Ultra-Q episode #1, Gomes o Taose ("Defeat Games") in 1966. All of the armour plating and claws added to the Mosugoji suit to create Gomes were later removed with minor damage. Later in 1966, the Mosugoji was fitted with the head of the Daisenso-Godzilla (see next entry), repainted, equipped with an elaborate frill and named Jiras for Ultraman episode #10, "Secret of the Dinosaur Base" (see John Rocco Roberto's "The Lost Godzilla Episodes," for more details on Godzilla's adventures on the small screen).