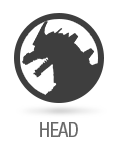 Head
SEAN SUMAGAYSAY'S KIRYU MGS-3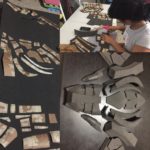 The head was one of the more complex & favorite parts to work with.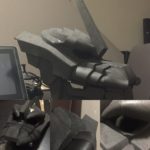 We went through many changes since the final foam piece had a different result from the mock-up. Sometimes the snout was just too big or the head was wide.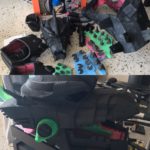 We eventually made sure to stick to Godzilla's head proportions as a guide.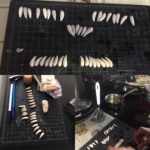 To simulate Kiryu's endoskeletal frame, I used translucent Super Sculpey to create the teeth.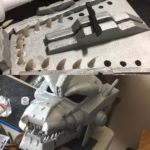 They were boiled instead of baked to ensure a cleaner result.