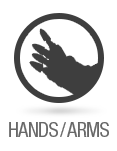 Arms
SEAN SUMAGAYSAY'S KIRYU MGS-3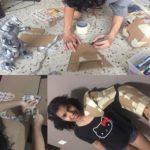 A cardboard Arm Mock-Up is created.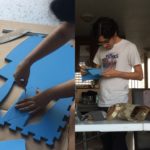 Then the mock-up is passed on to EVA foam.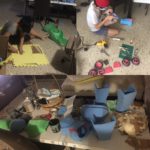 As Juli cuts the foam, I sanded & glued the parts together.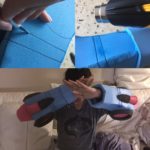 Engraved detail was done with a Xacto knife with a heatgun applied to expand the opening. Juli then tests out the final shape.