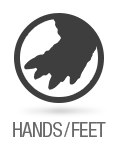 Hands & Feet
COREY HARRISON'S MECHAGODZILLA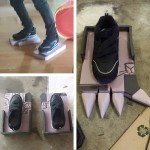 I used the cheapest shoes, little Velcro straps and all that I could find from Walmart. Fashion stood no chance with the price these were.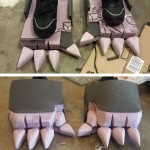 Simply sanded lightly on the bottom of the shoes, and added gorilla glue to the soles of the shoes, and taped them down to adhere to the platforms of the feet.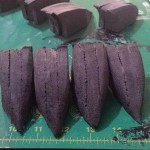 The trick to the claws, was to come up with the basic shape of each finger, then cut 3 of each. glue them together, shave and sand them down to appropriate size and shape, and drill holes for my fingers to root into.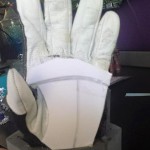 Used a pair of work gloves, and hot glued armor plating, templated with my masking tape trick. the tips of the fingers just glued right into each of the claws past my first knuckles.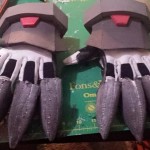 Tada! they looked pretty wicked, added some caulking to smooth over any gaps and exposed seams.