"My brother was getting married and decided to do it at a convention. He wanted everyone in costumes and I have been known to build big costumes so when we finally decided on Mothra and Mechagodzilla, we only had 1 month to build!"
— Bartholomew
---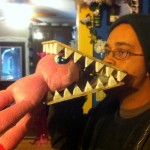 Made teeth out of PVC trim scrapes (used for windows) on a 1/4inch plywood.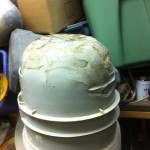 Melded a drywall bucket on my grill in a stainless steel bowl.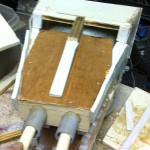 The nose is made of PVC pipe, the top of head is 1/2 inch plywood and the sides are kitty litter buckets and more PVC trim.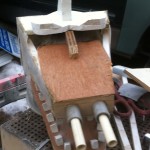 The top is all PVC trim.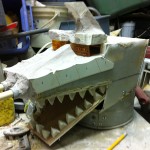 First layer of Bondo and the eyes were cut out of marker lights for trucks.
Testing height to get in and out of doorways.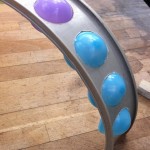 Drywall bucket and Easter eggs for the side of the neck.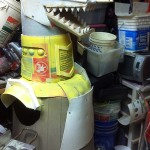 The chest is a trash can, more drywall buckets, and lid to bin shoulders are more 1×4 PVC.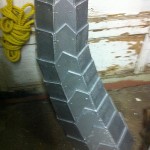 First tail was made out of 1/4 inch ply covering wood frame (29lbs).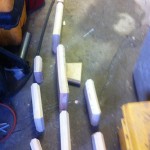 Dorsal fins we just 2×10 2×8 2×6 cut and routered.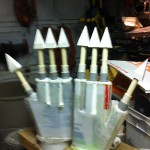 The hands were more drywall buckets and PVC pipe and PVC trim. We bought a plastic welder to connect them.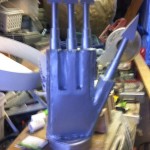 Hands painted, these were the 3rd try.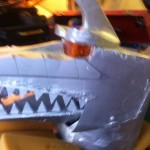 Head painted.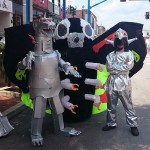 Mechagodzilla costume weighted 75 lbs. so I definitely needed help to get dressed. All three costumes were built in under a month.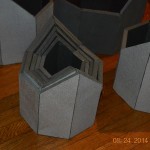 Tail rebuilt using EVA foam with 9 layers of octagons.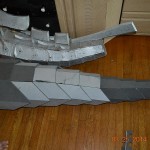 nNew tail before adding inner support with old tail in background.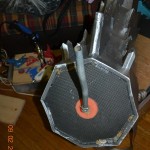 EMT conduit pipe and a large pool noodle, EVA for dorsal fin hot glued into layers then routered.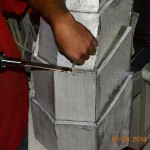 Filling in gaps win hot glue and a hot knife.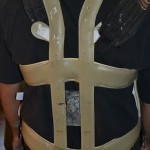 Back brace to hold tail EMT conduit pipe slides in and gets pinned in.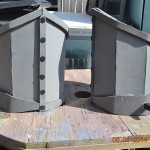 The upper thigh rebuilt with more detail of EVA foam.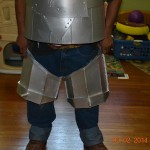 Setting up for a cod piece.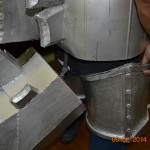 Checking connections with tail to midsection to upper legs.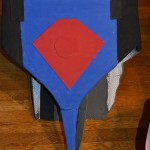 Cod piece made with EVA foam with craft foam to add details.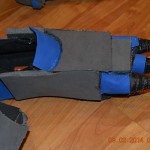 Glued EVA foam over a pair of slip on shoes.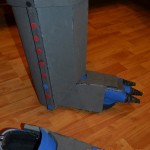 More EVA foam used for more detail version 1.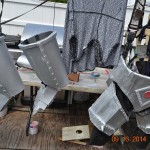 Painting cod piece added to back brace, added car seat belts so i can remove without adjusting the straps sewed a liner so thighs can also be fastened .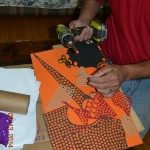 I made a hole cutter for craft foam for hundreds of dots as rivets.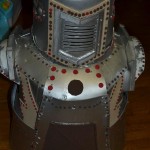 Rivets and more details added.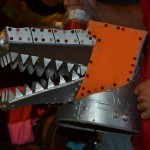 Added foam because the paint chipped easily off the plastic and added more detail work. You can also see the neck strap that I use to control the jaw.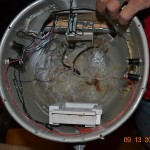 Wiring for head, strobes in eyes and mouth, chasing l.e.d.s in eyes and mouth , lights in nose all 12v white piece holds cordless battery pack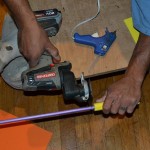 Fingers are dows covered in craft foam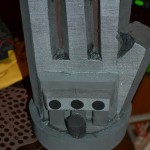 More eva old hand were heavy and sweaty and hard (afraid of hurting people at cons)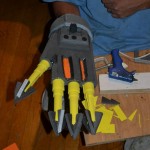 I might rebuild and add ablity to shoot but would need lots of extra fingers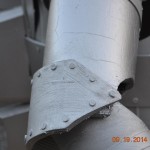 Elbow pads and arms eva foam forearm is 4in pvc covered in craft foam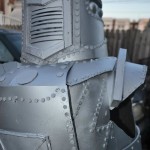 First coat of paint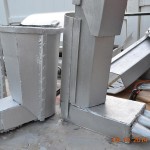 Left new boots right old legs and boot covers made out of corrugated plastic.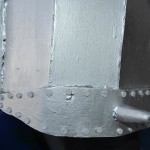 Knee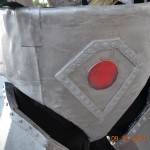 Cod piece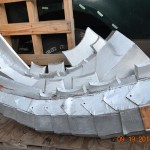 Front old tail back finished new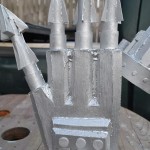 Hands painted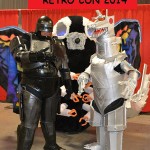 At a small con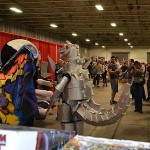 Back side