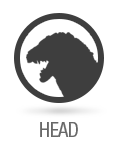 Head & Neck
MITCHELL METTAM'S GODZILLA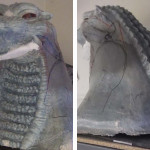 Original sculpt of head in need of fine tuning.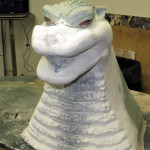 Perspective of re-sculpted head.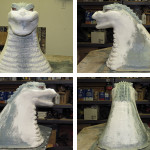 On the front you can see that I enlarged the jaws and removed some of the little blades on the back.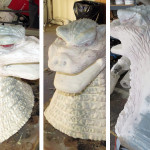 Carved realistic texture into the sides of the head and neck area.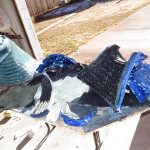 Molds of head and sculpt together.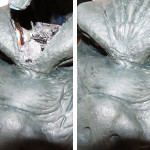 Head with the cap opened showing the magnet insert and then how it looks with the cap closed.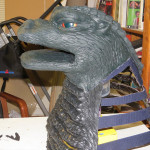 Godzilla head before mechanics were installed.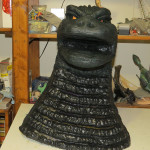 Description coming soon.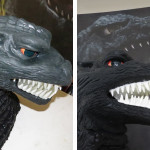 Head with the teeth added.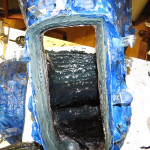 Mold with silicone laid in.
Mold with fiberglass shell. Marking are indications of where to begin the ribs for the head fiberglass.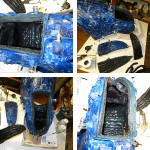 Views of the mold showing the three components of the mold. The blue is the shell, the green is the silicone mold and the black is the positive casting.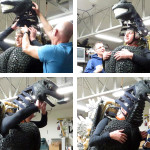 Preliminary head fitting.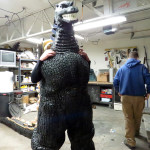 Description coming soon.