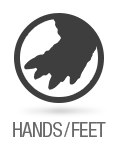 Hands & Feet
MITCHELL METTAM'S GODZILLA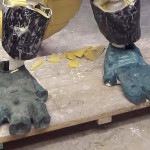 Description coming soon.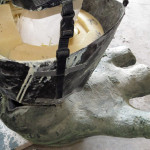 Detail of the shin, I have to figure out if the knee is attached to the shin or the thigh piece. The fiberglass stuck to the duct tape, the rivets and epoxy are what hold the straps to the fiberglass frames. 1/2″ foam will cover all this eventually giving illusion of soft skin.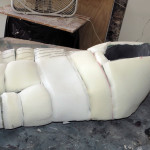 Left foot with foam skin before cutting.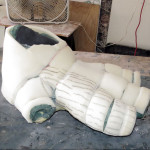 Left foor marked up for sculpting.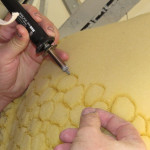 NOT THE FOOT, but the technique is the same: Detailing with wood burner, use good ventilation, and personal protective equipment.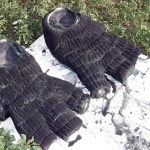 Foot after paint.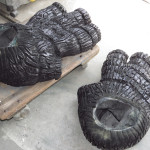 Need some claws on these toes.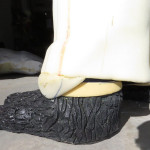 Description coming soon.
---
Hands
---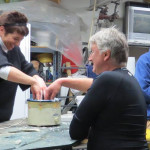 Making a hand casting.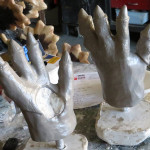 Clay masters for hands.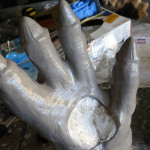 Detail of the hand palm side. The plan is to leave the palm open just for a little perspiration to escape.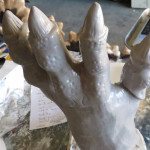 Detail of the top surface of the hand. Hopefully my plan to build foam around the fingers will work.