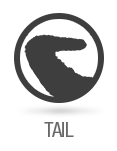 Tail
KEITH ENG'S GODZILLA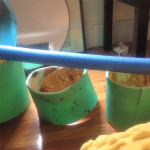 For the basic form of the tail I used foam loops that were cut from an old children's play mat.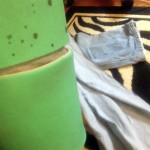 Old jeans are cut up to glue as connectors between each loop.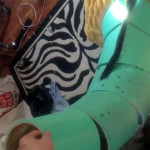 Showing how flexible the tail is.
Attaching the tail to the main body.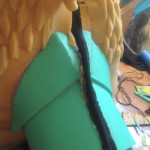 Close up of the zipper integration.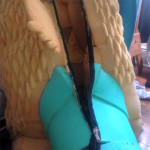 Zipper integration was a success!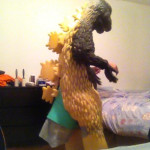 Profile view of where the tail connects with the main body.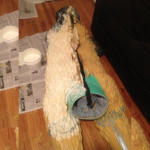 Another view of where the tail meets the body.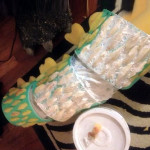 After the texture pieces were dry I added liquid latex to the tail.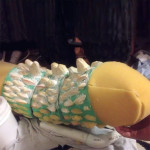 I rounded of the end of the tail with more foam.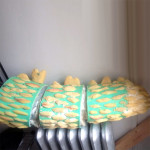 The tail is shorter than what you would see on the real suit. I wanted it that way on purpose because it's much easier to manage.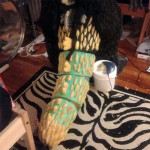 The rest of the texture pieces are added to the tail as well as the dorsal plates.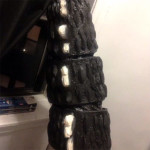 Close up of the finished tail after it was liquid latexed and painted.