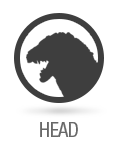 Head & Neck
KEITH ENG'S GODZILLA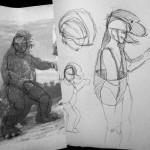 Sketching out design ideas for the head.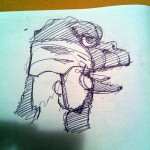 In the real suits, the actors eyes line up with the neck area. I want mine to line up at Godzilla's mouth.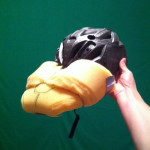 A bike helmet is used for the foundation. I sawed off the sides and back to make it slimmer.
I slowly added more pieces to the foam… experimenting with bending and twisting pieces to form the needed shapes of Godzilla's head.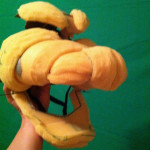 Cardboard is used to prop up the eyeballs and a close wire hanger is cut and bent to create a hinge to open and close the lower mouth.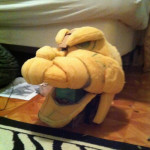 Nose and foam placeholder eyes are added.
Liquid latex is used to cover the foam and create the basic skin texture.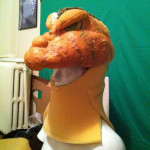 The liquid latex dried overnight and in turn the head really starts to take shape.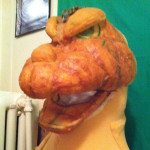 Applied liquid latex to lower jaw.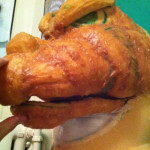 The skin below the lower jaw needs to be able to buckle when the mouth opens and closes so I applied a very thin piece of foam for this.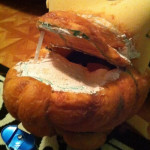 Applied liquid latex to the inner mouth.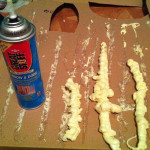 Great Stuff insulation foam is used for more skin texture. Make sure to use a brand that bends and maintains flexibility.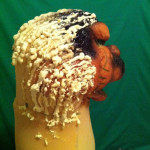 Insulation foam is added to the back of the head.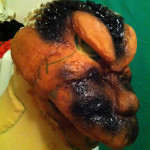 Spot painting sections of the head to see how it looks.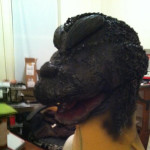 Full coat of paint on the head.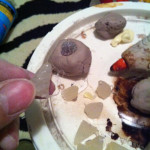 Clay is used to make a mold of a tooth, then the mold is filled with hot glue and when it's dry the tooth is removed.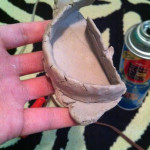 The same mold concept is used for the eyes.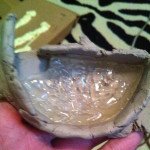 Added hot glue to the eye mold.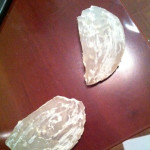 Removed the dried eyes.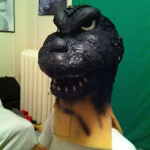 Painted eyes and added them and the teeth to the head.