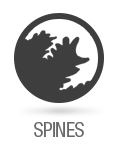 Dorsal Plates
KEITH ENG'S GODZILLA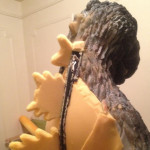 Just like the real Toho suits I added a zipper along the back of the suit. While doing that I added more padding on the back to increase the mass.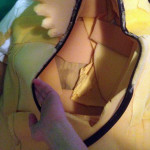 Added a lot of padding to the interior. There was no method to this, I just cut pieces added them and then tried the suit on and saw which areas needed more.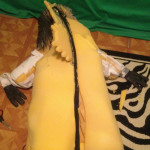 Not shown but I added more padding to the lower back/buttocks area then covered the exposed padding with a clean sheet.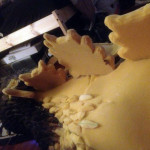 Added a couple more dorsal plates and some more texture pieces.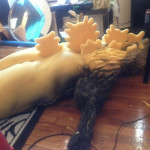 Again, adding more texture pieces and the smaller row of dorsal plates.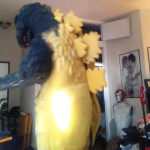 Test fitting the suit to see how it feels.