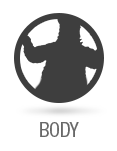 Body
KEITH ENG'S GODZILLA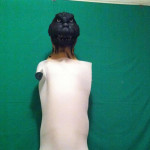 Very thin foam is used for the foundation of the body.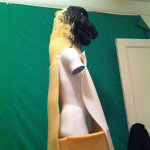 Added a thicker piece of foam for the back and created a large circular waist out of foam as well.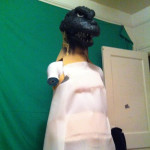 More very thin pieces of foam is added to the sides to connect the front and back.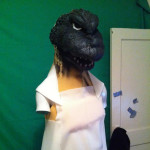 Did some trimming, and very thin foam to the sides of the neck to get a good transition.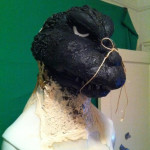 Liquid latex is applied.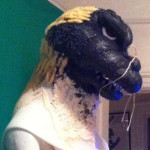 Adding small pieces of foam for texture to the back of the head.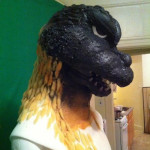 Adding more small pieces of foam for texture to the sides of the neck.
Another coat of liquid latex is added after more texture pieces are added to the the neck and chest.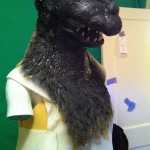 The general process for adding the texture will be: Add foam texture pieces, apply liquid latex, paint and repeat!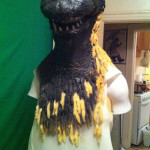 Filling in some texture gaps with new pieces.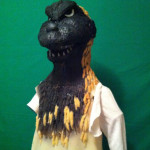 Reinforcing the front of the body with some thicker yellow foam.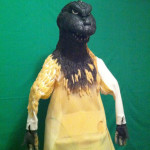 Adding foam texture pieces down the right arm.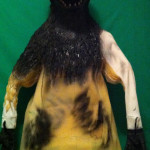 Left arm is added and more painting completed.