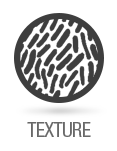 Texture
JIM FAZAR'S GODZILLA
Godzilla has texture, and a specific type of texture. It's not fur, it's not skin, it's not scales… it's special. At this point I have covered most of the Godzilla costume with grey fabric that serves as the skin, but that by itself would be too smooth to be the final visual layer. I needed something to make it look even more real and of course the most tedious idea had to come to mind.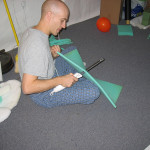 To give my costume a realistic texture that was flexible and very noticeable I decided to cut very small pieces of the green foam and use fabric glue them onto the grey fabric. I started (with help from my brother Ron at this point) by taking the fabulous turkey carver and cutting slices of foam into strips.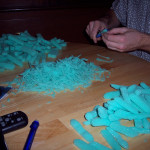 I couldn't just glue squared-off rectangles onto the costume, so every single rectangle of foam needed to be sculpted to look smooth and organic. This was another painstaking task that needed to be done for realism.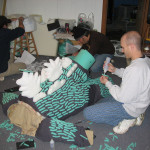 Each piece of foam was glued on one at a time, placed vertically on the costume. Each piece was also slightly bent/curved to give that organic look. I also did the best I could to make each piece/section of pieces flow into each other, almost like waves. At this point of the project I knew I was running out of time and had several of my best friends helping me out for a few hours at a time trying to either cut the pieces or glue them onto the costume.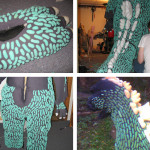 Larger pieces were added to the costumes large middle/stomach area, and each piece got progressively smaller as it flowed towards each extremity. If you look at the feet, hands and head you'll see that the texture pieces are smaller.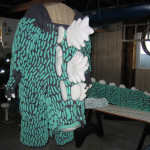 After all the texture pieces were added it was time to start thinking about what color to paint the King of the Monsters.