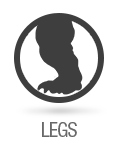 Legs
DAWN LUPTON'S GODZILLA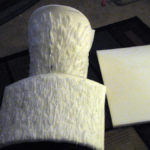 I had thought to use a simple shape for the leg and build the "butt" from it, but alas it was too simple, and I had no real pattern, piecing it together as I went.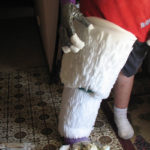 Thankfully the neighbor's kid was about my height and stature so I used him a lot to test drive parts, and the suit, so I could see it move.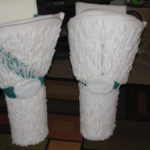 I did have a little cloth around the knee to allow for movement but the leg was so long that it crunched down.  I was able to walk, but I felt like I was using a Thighmaster all day.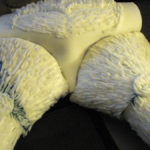 I used some thick thread, reinforced these joints with fabric along with the hot glue because I knew they would be taking a beating..