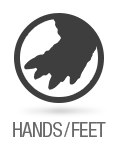 Hands, Feet and More
DAWN LUPTON'S GODZILLA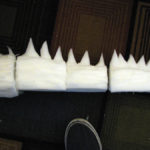 I wanted the tail to bend and move as I walked so I segmented it, then ran fishing line along the top and used a piece of slick plethur material along the bottom.  Had a little gapping, but once I painted it, it really wasn't noticeable, and it moved nicely.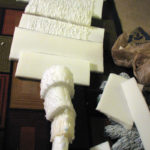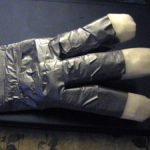 Originally I was going to use just duct tape over the feet and gloves but some said to texture it… also worked on making that tongue look good?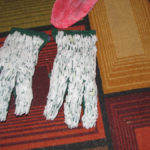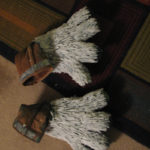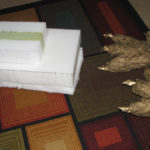 Humble beginnings with Ghidorah's feet and some blocks of upholstery foam I bought in rolls and bulk at Hobby Lobby.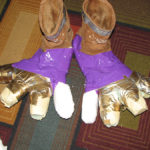 Stripped off the cloth snakeskin and had planned just to duct take and paint the feet green…