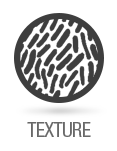 Texture
AUSTIN & ALEX BENNETT'S GALVERA (Inspired by Godzilla)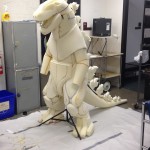 Now to the hard part! Once Galvera was almost fully formed (with the exception of hands), we took scizzors to him to round him out and then etch a scaly texture into him.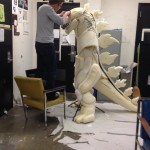 This requires a lot of patience, and be sure to wear gloves or wrap something around your fingers if you want to try this method. You may get blisters if you don't.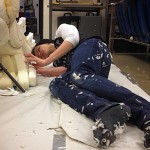 Alex was the champion of this process. He sketched out where the lightning bolt groove would go and cut around and inside the eyes to make room for ping pong balls that would later be painted.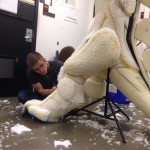 A blizzard of scraps.
I… don't even know…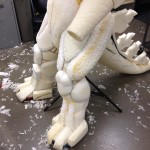 Limbs showing some texture.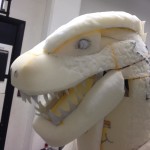 The finished eye socket! We also wanted to distinguish ourselves from Godzilla slightly, so we gave Galvera quite the brow ridge!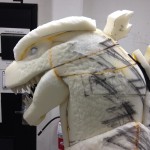 A close-up of the lightning bolt groove- everything blue would not be texture to give the appearance of a softer underbelly.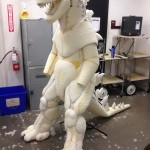 Almost there! The whole scale cut took about a week.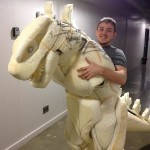 It's always nice to step back, breath, and admire your progress so far. It pumped us back up for the next long stretch!