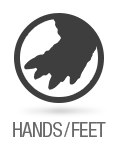 Feet & Legs
AUSTIN & ALEX BENNETT'S GALVERA (Inspired by Godzilla)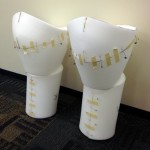 These were our initial builds for the legs based on our later scrapped method of building a suit not form fitting to our body but one slightly larger, but would still fit us. We also used a medium-grade adhesive from Walmart, which came undone a day or two after we built these. Foam Fast 74 is the way to go!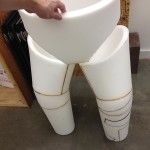 The legs and pelvic piece used for Crushtacean, but the legs were identical to the ones used for Galvera.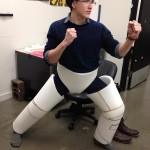 Flexible!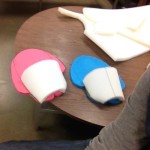 To make the feet we used thicker foam floor mats (found in a puzzle-like form at Lowes, Homedepot, etc.) One piece of foam was wrapped over the toes as such for the basis, and another around the ankle. Pieces were then layered on top to cover any gaps.
Added musculature and digits that would later be rounded down and shaped.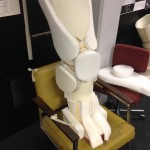 Galvera hasn't been skipping leg day!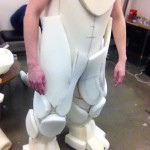 Gluing extra material on the outside may thicken the legs and hinder mobility, so beware how tight the legs are to begin with.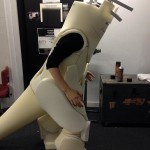 The digitigrade legs from the side.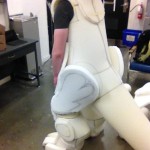 Guidelines sketched in for carving out the musculature later. We have quite a bit more to add to the back here.
Video