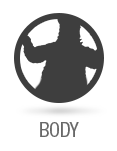 Body
AUSTIN & ALEX BENNETT'S GALVERA (Inspired by Godzilla)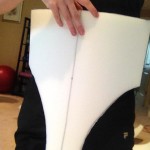 First piece cut. We used both 1 inch and 2 inch polyurethane upholstery foam (purchased at Hobby Lobby… don't forget their 40% off online coupon!).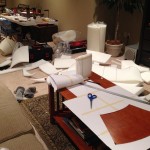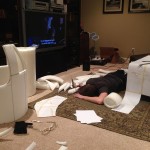 Our first order of business was to make a close-fitting foam under-suit that we could then layer with pieces that would make us more reptilian than humanoid (Far left is the torso piece).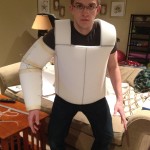 Trying on the arms and torso pieces.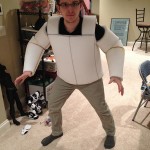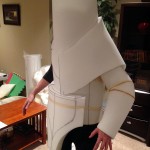 The cylindrical neck was attached to the torso piece, then overlapped with the shoulder/pectoral pieces.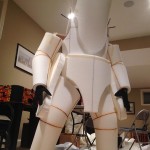 Cherno Alpha, is that you?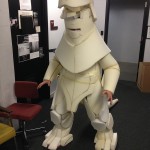 The basic head, legs, torso and tail all assembled before texturing.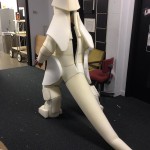 A back view. Notice how you can make the legs look digitigrade (like a t-rex) and still have room to fit your leg inside.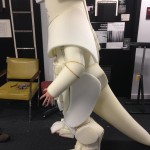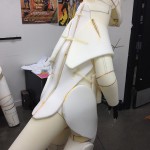 After we added another piece to velcro the back together (as you can see in the "Spikes" section), Galvy's back was 4 inches thick.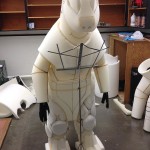 After the addition of the helmet frame he needed a little extra support. In other words, it went to his head…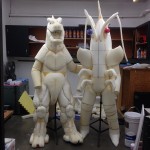 Both kaiju nearly fully textured.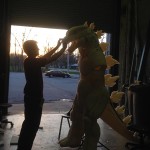 Finally giving Galvera a nose.