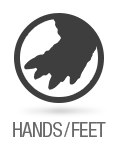 Arms & Hands
AUSTIN & ALEX BENNETT'S GALVERA (Inspired by Godzilla)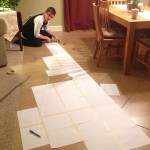 I guess we didn't take too many pictures of this process since it was such a small part of it, but to get cylinders with different sized circumferences (like a forearm) we had to draw out a huge cone and then find the size of a piece we wanted within. It's a fair bit of math, but we know you can do it.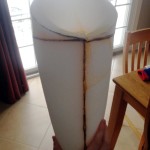 A forearm with the elbow piece, giving the arm a curve.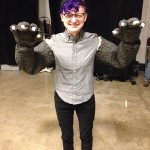 Our friend wearing both finished arms! Once coated with latex and paint they remained flexible. Also, the hands are based around a glove with the hot glue claws glued to the tips of the fingers. I cut out 3 1-inch thick hand templates, then cut one of those in half to serve as the thinner palm piece. Glued the thicker back and the thinner front to both sides of the glove, curved them to make them more like fingers, textured, latex, and painted them! They are also detachable, as well as the arms from the torso- it would be quite a task to wiggle an arm through all that foam.